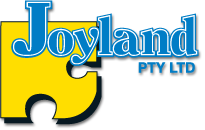 A small, locally-owned company, Joyland Pty Ltd delivers premium puzzle-making, printing, die-cutting, folding and laminating services.

Drawing on over 30 years of industry experience, the team at Joyland Pty Ltd specialise in two separate areas of business;

Jigsaw Puzzles and games, including custom, handcrafted wooden puzzles, one-off jigsaws and wholesale puzzles; and
Printing, packaging and finishing, including boxes, die-cutting, laminating to board.
As a member of the Printing Industry Association, Joyland provides service of the highest quality, taking the time to complete every project with care.

For more information on our products, people or services, please don't hesitate to contact us.